Make Your Own Favorite Longies
Step 1: Locate a wool sweater and your favorite pair of longies.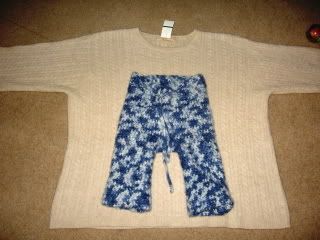 Step 2: Fold longies front to front with back facing out on both sides. Lay at the seam of the sweater. Trace 1/2 - 1 inch out. (Depending on if you are sizing up or want an exact fit. Sizing up is 1 inch. Exact fit is 1/2 inch.) I used a compass and made dots to connect. If your fabric marker fits in your compass, it's easier that way.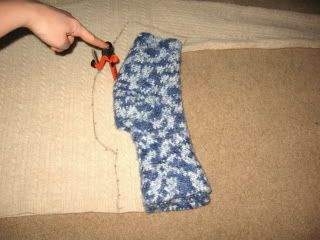 Step 3: Cut top layer only.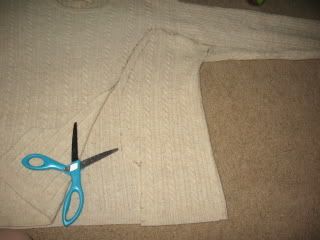 Step 4: Cut bottom layer like top layer up to the curve.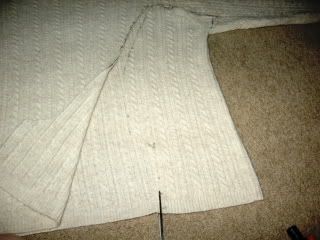 Step 5: Mark the top corner with a small dot.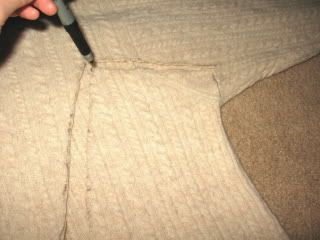 Step 6: Cut a straight line from lower leg to dot.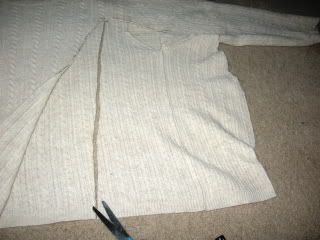 Step 7: Use as pattern to duplicate on the other side.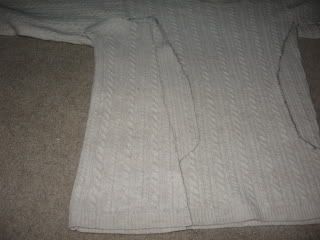 Step 8: Lay two pieces right side together and mark the inseam.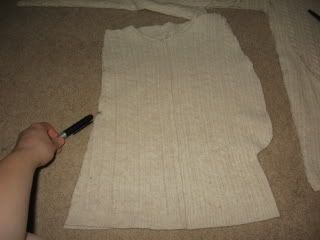 Step 9: Use tape measure to mark inseam on opposite side.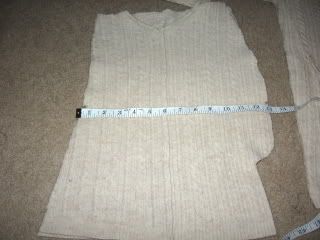 Step 10: Use tape measure as a guide to move the dot to correspond with leg line.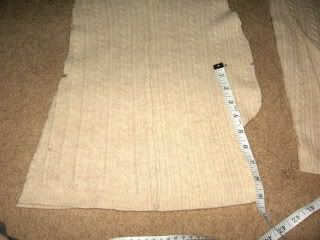 Step 11: This is where your creative side shines through. Freehand a nice curve for ultimate fluffy butt coverage. I haven't found a better way to do this and get the right fit. Any suggestions are welcome!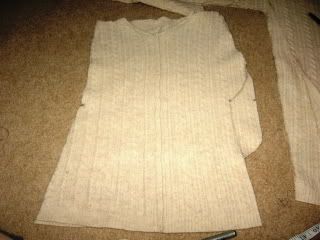 Step 12: Cut out the new fluffy butt. With right sides together, make your way to your sewing machine or serger. If using a sewing machine, I've found that the overlock stitch works best. It looks a little like two straight lines on the outside and a zig zag down the middle. If your machine does not do this, use a straight stitch about 1/4 inch in. Then go back and zig zag edges to prevent the wool from fraying.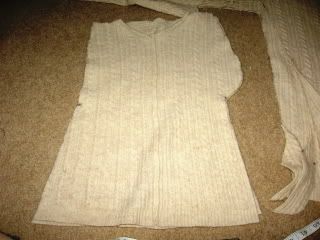 Step 13: Sew straight down the front and down the fluffy butt curve. Stopping at the inseam markings.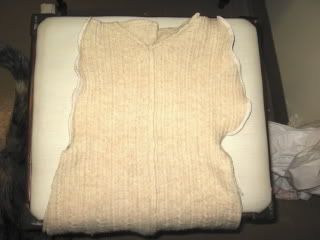 Step 14: Turn together with fluffy butt in back. Since my longies were long enough to make it up into the armpit, I had to serge about two inches from the top on both sides. Now you only have the legs and crotch to seam together.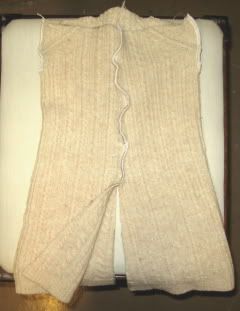 Step 15: Sew legs and up through crotch.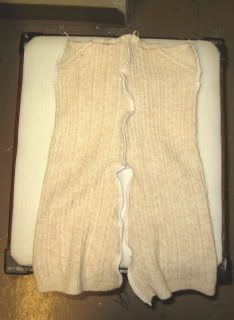 Step 16: Serge or zig zag top.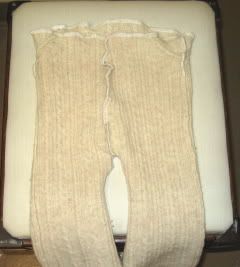 Step 17: Locate baby.
Step 18: Enlist husband's help in distracting the too-busy-baby-who-doesn't-want-to-sit-still. Put longies on inside-out. Measure the rise by folding down to your desired height.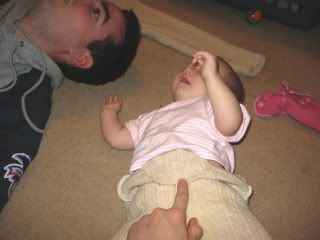 Step 19: Mark rise with fabric marker. Or Sharpie... :)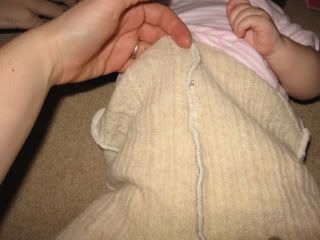 Step 20: Turn wiggly baby over. Mark rise in back.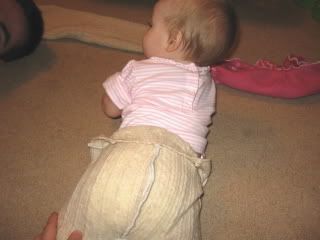 Step 21: Mark any excess fabric that needs trimming. This is for a custom fit. Use the diaper you'll most likely be using under the longies for the best fit. If they are night time longies, you want to make sure you have enough room for the junk in the trunk.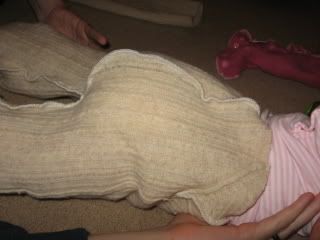 Step 22: Stitch down the top, leaving room for encased elastic. Insert elastic and fit to baby.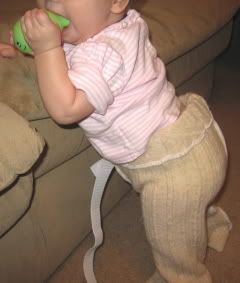 Step 23: For a girly finish (and to mark the front from the back) add a bow.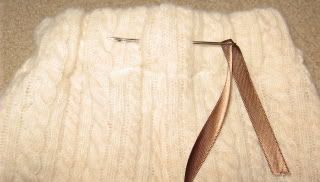 Step 24: Super glue (or some other adhesive) the ends of ribbon to prevent fraying.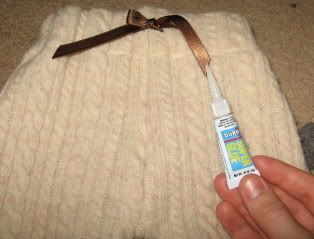 Finished product: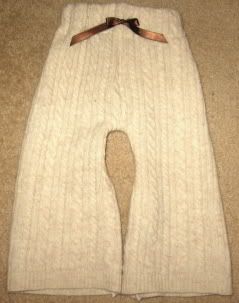 Wash and lanolize and they're ready for wear. Stay tuned for a lanolizing tutorial.